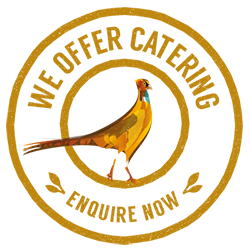 At Pheasants Nest Produce we offer a variety of ready to go platters suitable for any occasion, from relaxed to formal.
Our kitchen will prepare your catering platters on the day, just prior to your arranged pick up time. From Antipasto to Sweet, our smart modern platters are designed to be unwrapped and placed straight on your table.
Selection of Homemade Gourmet Dips & Pickles, Salami Deli Meats from La Boqueria, Fresh Monte Fresco Cheeses, Olives, Bread and Crackers
$88 – serves approx 10-15 people
Selection of mixed seasonal fruits
$62 – serves approx 10-12 people
Homemade Pork and Fennel Sausage Rolls
$5 each or $2.50 each cocktail size
Selection of  Double or Triple Cream Brie, Aged Cheddar and Blue. All our cheeses are from artisan cheese makers in South Australia and Victoria served w fresh and dried fruits and nuts, crackers and bread
$105 – serves approx 10-12 people
Selection of homemade gourmet baguettes
$13 per head, min 6 people
Homemade Seasonal Arancini Balls
<50 $1.80 each, >50 $1.60 each
Seasonal salad to serve as part of your lunch or dinner
$60 a bowl – serves approx 15 people
Homemade Petite Four Cakes
Selection of delicious homemade cakes
$3.30 per person, 2 pieces per person
All food is supplied for your convenience on our stylish table ready wooden platters for which there is a $30 deposit which is refunded on return.